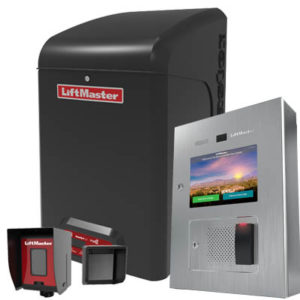 Free exit loops, gate edge, card readers, key pads, photo eyes…What do they all mean? In times of old, when gate operators were about as sophisticated as a garage door opener from Sears, programming and maintaining them was a breeze. With current technology, gate operators and their access control items have become increasingly complex.
American Fence Company of Omaha has been in business for over 50 years. As a professional in the field of gate installation, we understand the importance of having professionals in trades. Not unlike having master welders and fabricators in our custom metals shop, to our ability of having true artisans in the field building a beautiful custom wood fence, American Fence installs over 500 operators every year ranging from a simple cantilever gate with a key pad entry for a storage unit to Department of Defense crash-rated barriers for nuclear power plants.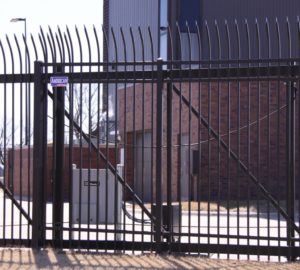 We understand the need and importance of having that same type of professional in place that is fully dedicated to understanding access controls—including selecting the proper operator—all the while listening to the customers' needs and making the appropriate recommendation.
It does not stop there: Our Access Control Lead Technician is also there for service after the sale, not only on newly installed operators that may need a minor adjustment. They are available to help troubleshoot older devices as well. A true professional who will always be able to evaluate and repair most systems with very little down time for the customer; which for a business owner means one less worry on their plate. Contact us at (402) 896-6722 today for your programming and operator needs!