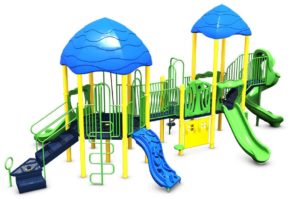 Big things are happening at American Fence Company! American Fence Company of South Dakota has gone on to a new venture and has launched American Playground Company. American Playground Company is a group of certified playground professionals working in our South Dakota branch toward the installation of playgrounds and park equipment. The leadership over at American Fence Company of South Dakota identified this great opportunity and dove in headfirst to take their place in the playground and recreational equipment market.
American Fence Company is very experienced and skilled in the design, sale and installation of security solutions. We have a great team of installation experts who are trained in handling and installing sensitive and sophisticated security equipment.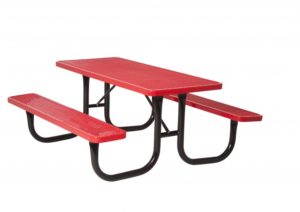 We are able to apply this expertise perfectly to the lay out and installation of playground and park equipment. Playgrounds require a great deal of design consideration and attention to detail as this equipment must be safe, usable and enjoyable for children. Our staff knows all about meeting unique customer needs and delivering fantastic results.
Safety is a number one priority for children's playground equipment, and our precise attention to detail is an asset when installing playground, sporting, park and outdoor recreational equipment. We only use our own fully trained and dedicated crew members to build these sets to ensure the safest and highest quality installations.
We only use our own hired work, never subcontractors so we can guarantee that all our installers not only meet but exceed the industry expectations and our own. We will work with you through every step of your project from your free estimate to the installation of the last piece of equipment.
American Playground Company is the Midwest's premier choice for playgrounds and outdoor recreational projects. We would love to provide you with a free estimate! Give us a call today at 1-605-368-9929 or submit an online request.