2018 has been a huge year for American Fence Company. Not only have we announced the launch of our new divisions American Playground Company and American Access Company, but now we're also excited to tell you about our new division American Landscape Company!
This new initiative has been spearheaded by our Lincoln branch, who has already completed a few landscaping jobs. American Landscape Company specializes in landscape design, sod and irrigation installation, retaining walls, fire and water features, patios, pergolas, decks, railings and more.
Display Your Own Style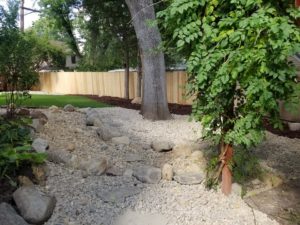 Landscaping is a beautiful and eye-catching way that you can show off your creativity and personal style through our property. A physically appealing landscape will not only impress others, but improve your own quality of living. Aesthetically pleasing and meaningful landscapes can improve our moods and help us express our individuality. Landscaping helps set your property apart and leave a positive impression on others.
As an insured and licensed outdoor construction business, our commercial and residential customers as well as our vendors appreciate our professional manner and our hands-on process from design to installation. American Landscape Company has a crew of experts who work full-time, year-round who can handle a variety of landscaping projects.
Please give American Landscape Company a call at 402-325-9255 or submit an online request to discuss your options and get your own free estimate today.