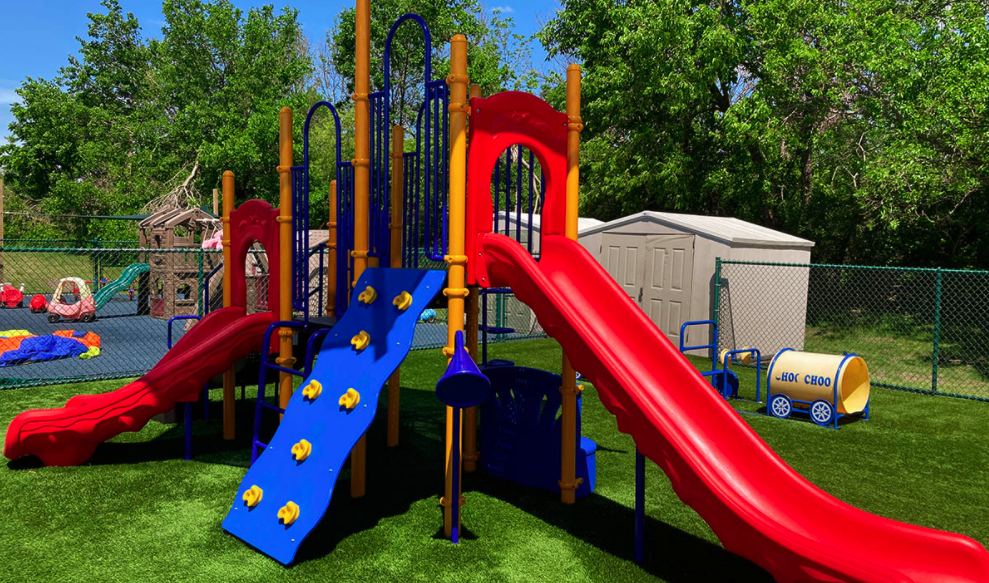 Because playgrounds and playground equipment are not everyday purchases for the average consumer, it is worthwhile to know a few beforehand pointers—to know the key criteria when shopping for equipment, surfacing, and accessories. American Fence Company's playground division, American Playground Company, is the Midwest's #1 contractor and has provided this guide to planning school and community play areas.
Before you start shopping for equipment, ask the following:
For a free estimate: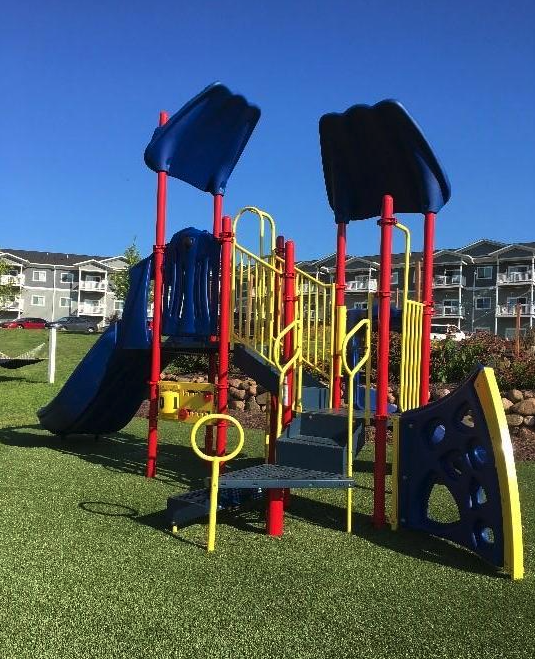 Who are the leaders of your playground project? Unless you are providing the money flow yourself, start by identifying the personnel who'll finance your project. If you still need to get in touch with a fundraising group or recruit a board of project leaders, do so right away. Be sure to keep in the loop anyone whose input may affect the project down the road—such as city clerks and school personnel.
What is the budget for your playground project? It may seem like rhetorical advice, but establishing a budget—and verifying that everyone on the team is aware of the available money—will help a project run smoother in the long run. Knowing the proposed budget ahead of time is also helpful for getting projects off the ground. (The majority of playground representatives will ask to see a budget before taking on projects. Having everything set up ahead of time tells reps that you're dedicated and serious.)
For a free estimate:
What is the time frame for your playground project? When you talk to your playground rep, ask for a worst-case scenario in regards to manufacturing lead time and installation. Be aware that lead times for certain products can be very long. So when you're researching equipment, look for two or three alternatives to each of your top choices—and be sure to ask about the lead times of those alternative products when speaking to your rep.
What are the criteria for selecting playground vendors? Since it's your project, you obviously are the one determining what makes an ideal playground vendor. However, a couple of things we recommend looking for are: good reviews, references, a solid installation plan, and a straightforward proposal.
What is ADA compliance and why do I need it for my playground? ADA (Americans with Disabilities Act) is a 1990 law that prohibits disability-based discrimination. The law stipulates that play areas must include: an accessible path from the play area to the nearest building or parking lot; an accessible path from the edge of the play area to the play equipment; surfacing that complies with ASTM 1951 (Determination of Accessibility of Surface Systems Under and Around Playground Equipment).
What type of surfacing do I need for my playground? The right type of surfacing, like everything else, depends on several factors, including budget, ADA compliance, and install capacities.
Solid playground surfacing includes artificial turf, poured-in-place, and rubber tile. Please note that these surfacing options cost a fair amount of money, meaning that for most budgets, there'll be less left over for playground equipment.
Loose fill playground surfacing includes rubber mulch, sand, wood fiber, and pea gravel—all of which generally require more maintenance.
So which do you need? After you've answered all the previous questions, compare the pros and cons of solid vs. loose fill surfacing. American Playground Company recommends a combination of the two—and our reps are more than happy to provide details as to what type works best where on a playground and why.
These are the basics to starting a playground project. If you have additional questions or are interested in moving forward, feel free to contact our representatives at American Playground Company!
For a free estimate: