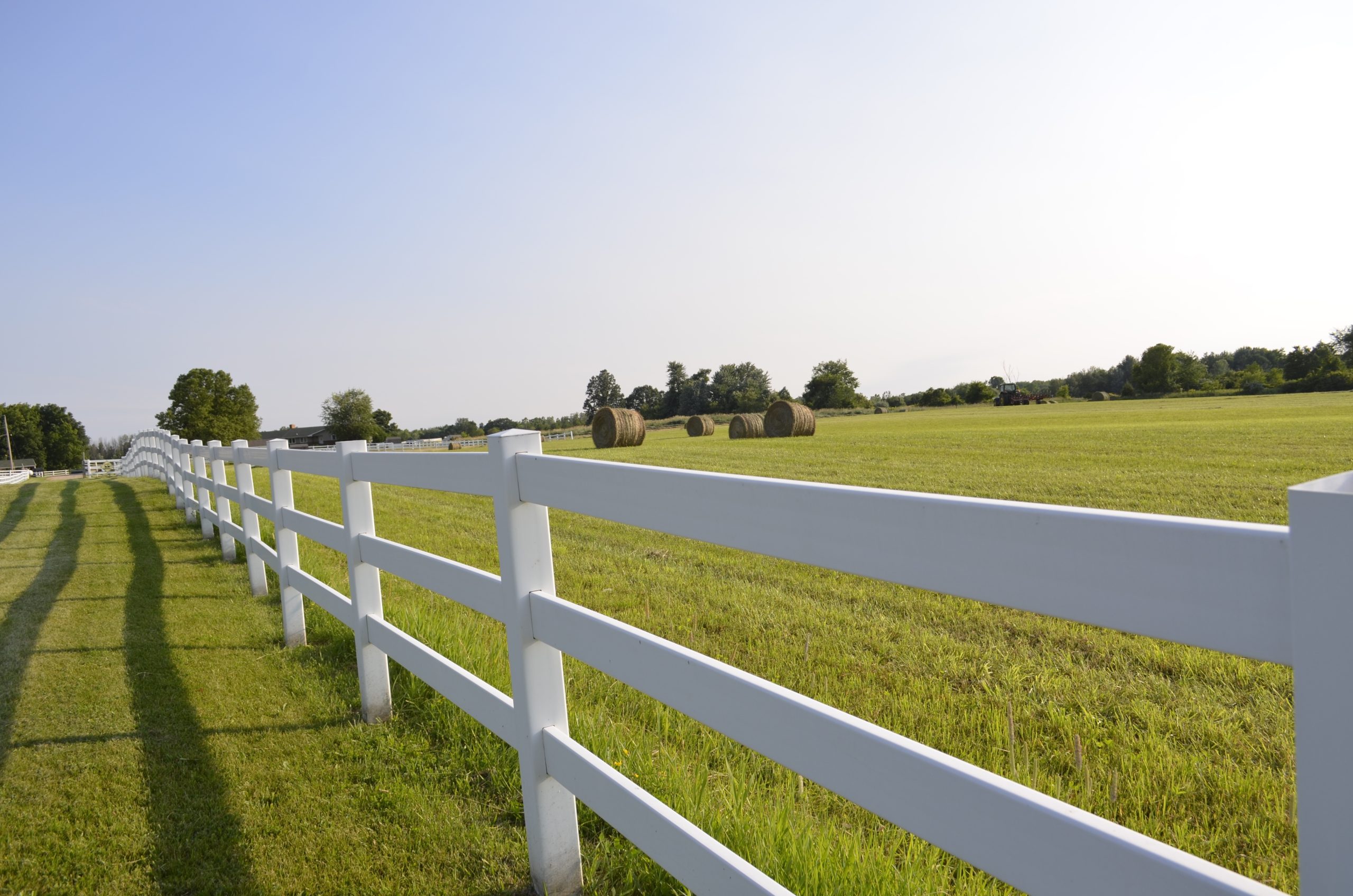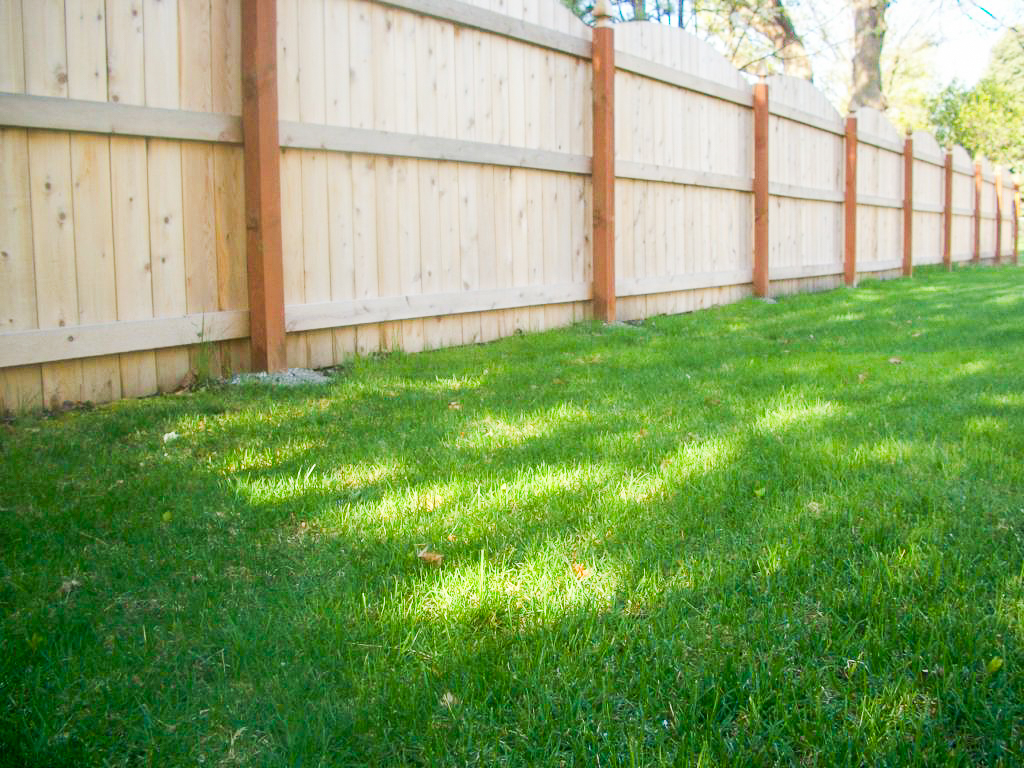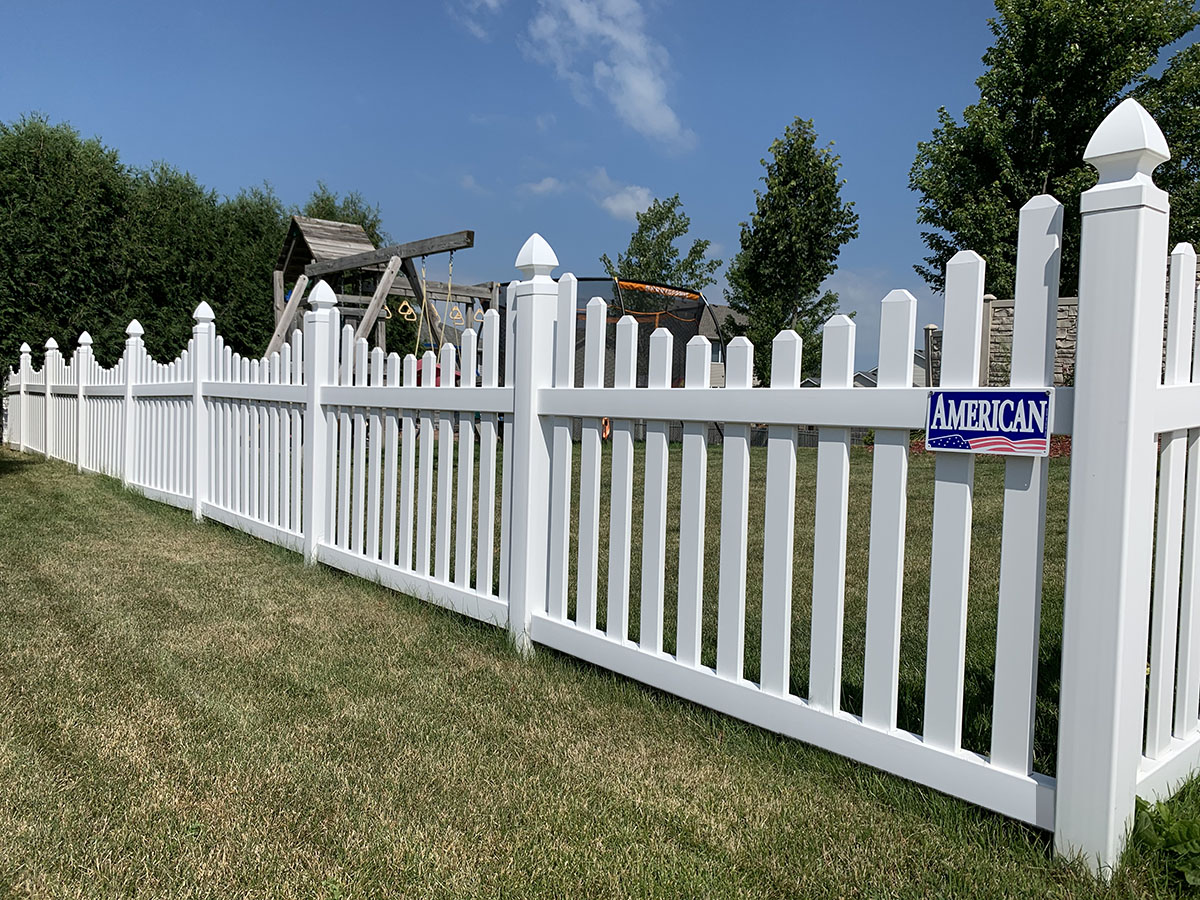 Slide
Use our new DRAW MY FENCE tool
Draw on Google Maps or a blank canvas
Select up to 10 fence styles
No home visit required!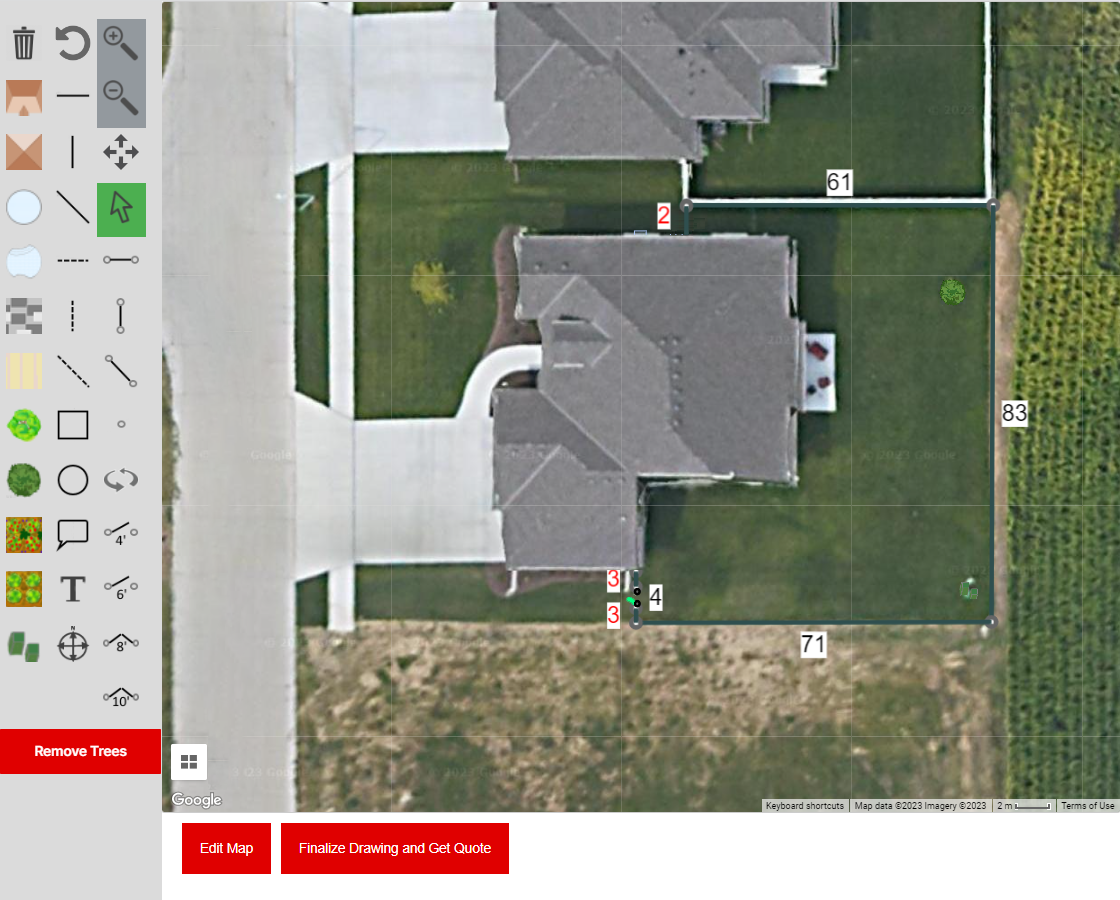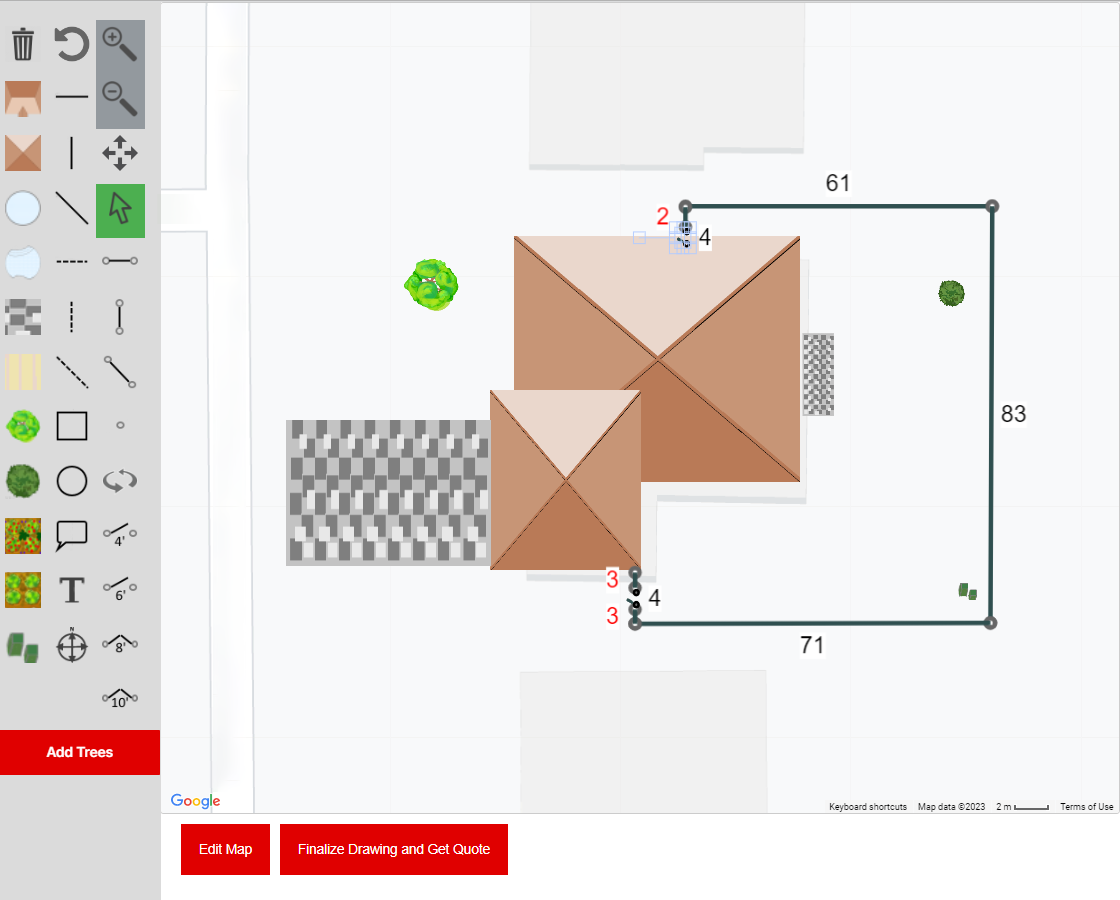 Use our new DRAW MY FENCE tool
Draw on Google Maps or a blank canvas
Select up to 10 fence styles
No home visit required!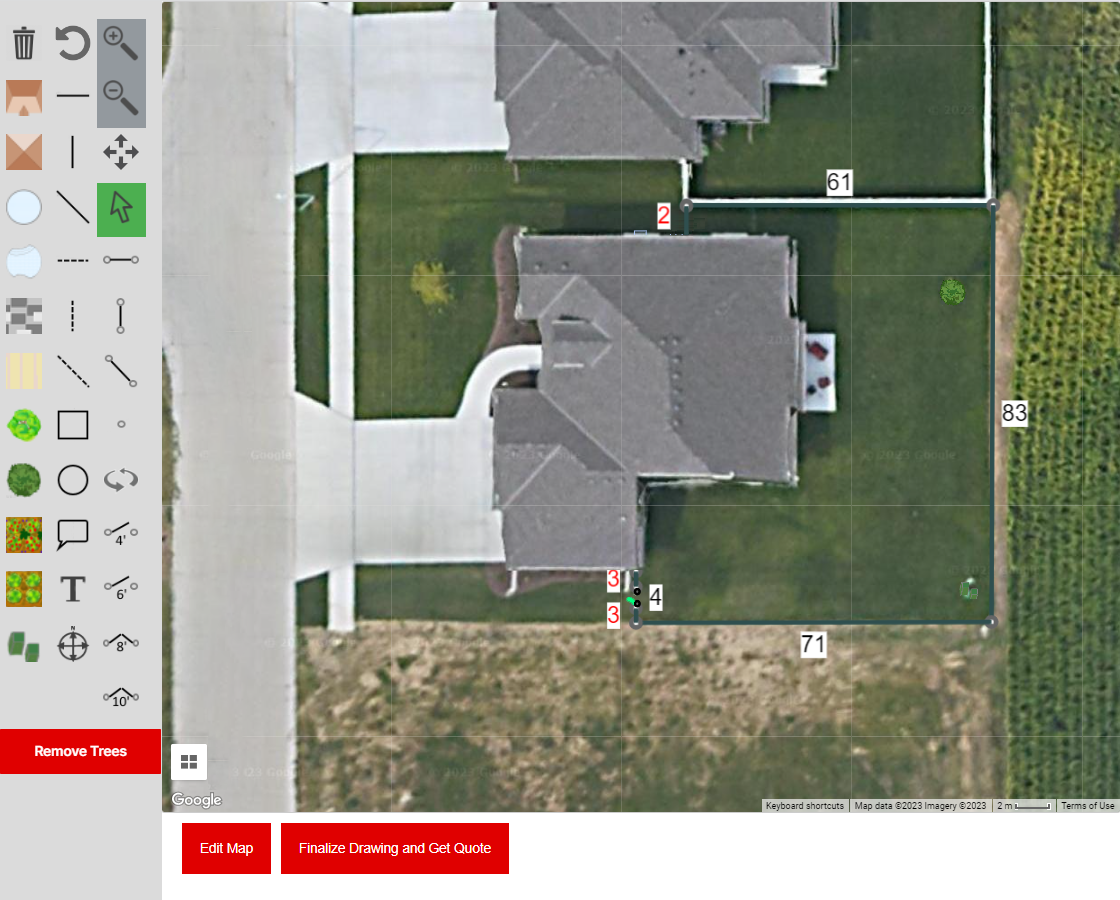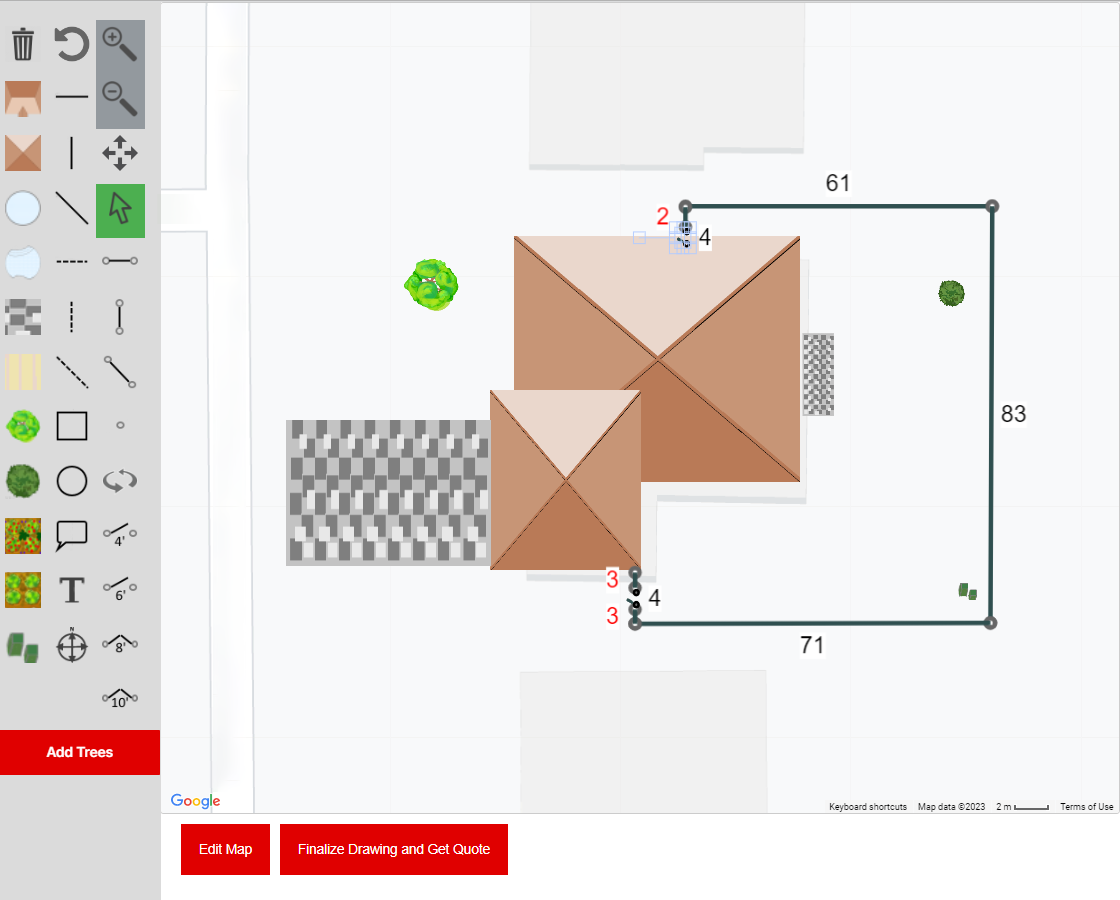 Slide
Our Draw My Fence tool will accurately measure your fence runs with the help of Google Maps from the convenience of your couch, no measuring tape needed.
Our Draw My Fence toll will accurately measure your fence runs with the help of Google Maps from the convenience of your couch, no measuring tape needed.
Slide
Design your fence with ease
Choose up to 10 options from our styles
Bring your vision to life
Design your fence with ease
Choose up to 10 options from our styles
Bring your vision to life
American Fence Company
American Fence Company is the Midwest's fence supplier and contractor of choice. For over 50 years, we have been serving the Midwest in Nebraska, Iowa, Kansas operating as AmeriFence Corporation, Minnesota and South Dakota, but you can also find our projects nationwide.
We are the leading residential and commercial fence contractor in our service area. Along with our fence expertise, we also have multiple divisions to cover every part of your project:
American Fence Company is equipped with a vast inventory and a custom metals shop. We are capable of creating the perfect fence and gate for your project. Reach out today to learn more about our easy financing and get a free estimate.
Residential
Homeowners across the nation turn to American Fence Company for all their residential fence needs. Browse our selection of materials—vinyl, wood, ornamental, custom ornamental, and chain link—and pick out the fence design best suited for your yard. The ideal residential fence lends a sense of security while aesthetically complementing your home's exterior. We have all the materials and installation expertise needed to tackle projects of all kinds—from solid privacy vinyl fencing to chain link perimeters preventing children and pets from leaving the yard.
Commercial
As the #1 commercial fence contractor in the Midwest, American Fence Company serves a broad clientele that includes airports, restaurants, substations, military bases, and sporting venues. Whether your company needs fencing for scenic or security purposes—or both!—we have all the materials and installation expertise needed for your project. American Fence Company's commercial services also include the installation of high-security fencing, vehicle barrier systems, architectural screening, and specialty products such as gazebos and pergolas.
Material Sales
When building a new fence or making repairs to an existing one, it is essential to work with contractor-grade materials. American Fence Company stockpiles more than 18 acres of high-quality wood, vinyl, chain link, and ornamental steel—the largest fence materials inventory in the Midwest! All of our materials are purchased from reputable vendors at the best prices, resulting in savings that we then pass on to our customers. Whether you're a professional contractor or an ambitious DIY homeowner, you can rely on us to deliver the dependable, long-lasting materials needed for your fence project.
Select the store nearest to you to see pickup and delivery options for your fencing materials!
American Fencing has completed two projects on my property. Both needed some customized fence design. The engineering was excellent. This company is responsive, sincere and willing to tweak the project to your satisfaction. The staff and field engineers are very kind and responsive. They're the best!
The experience we had with American Fence was really very good. Brian was very thorough and responsive with the quote process, and the crews who came in were very professional and installed a fence we are very happy with. All the dates were held, and the fence was installed when they said it would be. I would be happy to recommend American to anyone who is considering putting up a fence.
Very quick install with great precision!
They took out an old dilapidated wooden fence and replaced it with a beautiful vinyl fence. We could not be happier with their service and professionalism.
American Fence has done several fencing projects for us. They do an amazing job and are easy to work with.
Dani in the office she is fantastic, knowledgeable and helpful, She stayed in contact throughout my having to get a fence repaired and she was very personable. The fence techs came out and straigtened part of the fence on day one and installed a new post on day 2 and they are magic workers honestly. Will recommend their services to anyone that needs fencing.
Professional and pleasant, great customer service and a great fence,
They were professional and did a great job. The fence is well constructed and looks amazing. The workers were always super respectful of the neighbors. I would highly recommend them for all of your fence needs.
My wife and I were delighted with the backyard fence installed by Amerifence late this fall. The economical price, fence quality and aesthetics were exemplary in meeting the high standards set by our HOA. Our two dogs explored every inch of the new fencing and found the spacing in the fencing and ground level edges safe and secure!
Good quality and easy to work with!
I needed to replace an old wood privacy fence. The American Fence Company estimator was very professional and quickly provided a quote. Once I approved the quote the project manager kept in constant contact with dates for the installation and what to expect during installation. The result was a great looking fence. The experience was great, would highly recommend American Fence Company.
Friendly service, and very quick turn around time from quote to completing my fence. Best pricing and service out of all the fencing companies I sought quotes from. My dogs are loving the new running space! Thank you!
AFC installed a wood fence for us and we couldn't be happier! Quality work that was completed faster than I initially expected. Thank you!
Very fast great quality fencing.
The repair people did an excellent job getting our fence repaired after the hail storm. Josh Longbine is always great getting us cost and helping us decide what all needs done.
This is the 3rd fence we've had American Fence install for us. Salesman Josh is the best! He has an outgoing personality and is very accommodating. He knows his job and his product. Only issue I had was with one of their installers. I won't mention his name, only that his attitude was arrogant and he was short with me during a conversation I had regarding some flaws in the fencing. I will deal directly with Josh regarding this situation.
Very satisfied with this company. The workers were professional and did a great job! Would highly recommend!
My husband and I had a 6' ornamental fence installed on our property and are so happy we chose American Fence Company. The estimate was done by Dave and he couldn't possibly have been more helpful. We had complete confidence in the installers and the office staff as well. It looks beautiful, was a great experience and most importantly, keeps our dogs happy.
American fence did a really nice job. It looks great! It was originally not installed to the specifications that we requested in the agreement however, they did come back and redo it and fixed. They will be back to redo one more post and straighten the spindles in the spring but overall satisfied with the fence. The communication was not the best in the beginning. We were told the post and fence would be put up the same week, however the fence portion was not put up for another couple weeks because it needed to be measured specifically from post to post. Communication could of been more clear so expectations were clear. Summer has been nice and responsive! Andy, the superintendent came on site to review each concern and helped to make it right. They both provided excellent service.
Josh and team did a wonderful job on repairing my vinyl fence due to storm damage !
Fantastic customer service and great teams of people. Our new fence is lovely and the guys were amazing! They all were very careful and detailed in their work and cared how we viewed the process. Their delight in their work was obvious and so refreshing. Great company and overall wonderful experience.
Dan the salesman was friendly and flexible. The crew did a great job installing the fence. It is a black 6' aluminum powder coated fence around our pool with two self closing locking gates. AFC easily beat the pricing of the competition.
I was very happy with this company. There were some challenges but not their fault. Brandon was very accessible and responsive. He was easy to work with and explained things completely. I would use this company again and recommend them without reservations.
Top Reasons to Install a Chain Link Fence
When it comes to fencing solutions, chain link fencing stands out due to its array of advantages over alternative fence types. At American Fence Company, we specialize in chain link barriers of the highest quality. Whether you require fencing for your home or a commercial property, this proven barrier offers a host of benefits. Here […]
Read More
PalmSHIELD Architectural Screening
As the industry leader in architectural and mechanical screening, PalmSHIELD designs and engineers screening for rooftops, architectural venues, mechanical screens, and dumpster enclosures. Our fully engineered louvered panels have surged in popularity over the years and installed across the continental U.S.
For 55+ years, America's Gate Company has reigned as the nation's top contractor for gate design, gate fabrication, and gate installation. Employing computer-aided designers as well as certified welding professionals—working out of eight fabrication facilities—we deliver high-quality gates in both the ready-made and custom fabricated variety.
The Midwest's #1 competitive temporary fence provider, American Fence Rental serves thousands of customers nationwide, our inventory encompassing rental fence fabric, temporary fence panels, posts, and barricades. Having served concerts, weddings, disaster relief areas, etc. for 55+ years, our staff has been trained to devise rental fencing solutions of all kinds, including customized temp fencing.
American Playground Company
When it comes to playground design and installation, American Playground Company is the contractor of choice. Our team is staffed by professional planners, installers, and inspectors with decades' experience between them. We will work with you directly so that the playground we install is the one you need.
With access to one of the largest powder coating ovens in the nation, American Fence Company provides high-end coating to projects of all kinds—from industrial facilities to automobile collectors looking to add customized rims to their hotrod. Our coating can be applied in a single all-over or with several colors to yield a specific design.
Our automated gate division, American Access Company, specializes in access control for residential and commercial properties. This division handles installation, repairs, and maintenance. We also sell the accessories allowing you to dictate who has authorized entry to your home or business. Browse our selection of slide gates, swing gates, cantilever gates, and barrier arms.
For 55+ years, our division Custom Metals has designed, engineered, and manufactured gates, railings, and screening for clients that include NASA, SpaceX, MGM Casino, Tesla, and the College World Series Ballpark. Custom Metals' manufacturing is performed in a 92,000 square foot facility whose services include media blasting, metals manufacturing, wet coat application, and powder coating.
America's Drilling Company
America's Drilling Company is a full service drilling contractor providing superior geotechnical services such as rock core drilling, mud rotary, soil sampling, and monitoring well installation. Each project is carried out safely and according to schedule — using state of the art technology and highly trained personnel. Our dedication to safety and efficiency has earned us the status as the #1 drilling company in the Midwest!