Midwest's Top Playground Equipment Contractor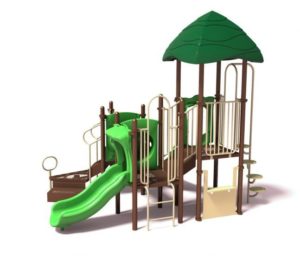 Prepared to take on any project, no matter how big or small, the American Playground Company is the Midwest's principle playground equipment contractor and supplier. The American Playground Company team works with you through every step of the process, so you will be supported and involved through the entire project. They offer everything you could need for your playground equipment installation, including CAD drawings, design consultations and the installation itself.
All of American Playground Company's installers are their own professionals. They never use sub-contractors or outsource their jobs. They use only their own crews to be sure that all their installers are highly trained in safety. Safety is an important component to American Playground Company, and through the use of the industry's leading safety program all their installers and employees are trained and tested to meet these American Playground Company's and the industry's standards.
American Playground Company is a division of The American Fence Company, so they enjoy all the resources and capabilities of their larger parent company, including incredible buying power to keep their prices competitive as well as customization and other services that similar companies cannot offer. American Playground Company is the ultimate playground contractor and they would love for you to request a free estimate or browse their wide variety of items today.