Top Reasons to Install a Chain Link Fence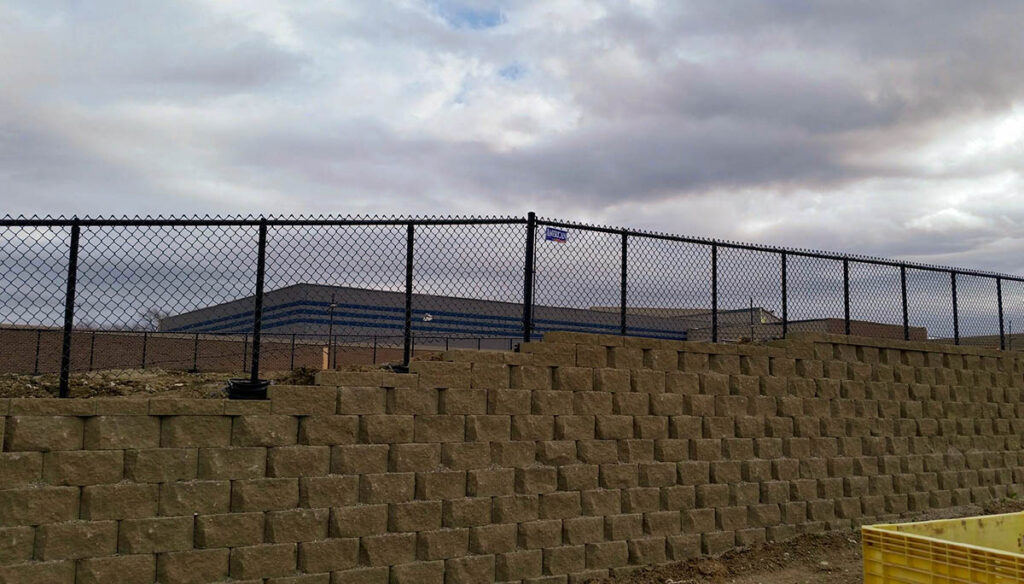 When it comes to fencing solutions, chain link fencing stands out due to its array of advantages over alternative fence types. At American Fence Company, we specialize in chain link barriers of the highest quality. Whether you require fencing for your home or a commercial property, this proven barrier offers a host of benefits. Here are five primary advantages of chain link fencing:
1. STRENGTH AND LIFESPAN
When fabricated properly by a reliable supplier, chain link fences are built to endure. Crafted from galvanized steel or coated with vinyl, these fences resist issues that plague other fence materials, such as pests, rot, and corrosion. They repel dirt and debris and demand minimal upkeep. Unlike wood fences, they require no painting or staining; they remain unaffected by water, avoiding the unsightly swelling and cracking that can occur in wood fencing during winter. With simple maintenance, such as clearing leaves and cobwebs, your fence can remain in optimal condition. This durability makes chain link fencing ideal for both commercial properties and homeowners seeking low-maintenance solutions.
Naturally, the quality of chain link is determined by its manufacturer and supplier. At American Fence Company, we exclusively collaborate with premier vendors worldwide. The materials used to construct our fences, whether galvanized or vinyl-coated, boast exceptional quality: resistant to rust and designed to stand the test of time.
2. RELIABLE RESIDENTIAL AND COMMERCIAL SECURITY
Chain link fences provide robust security through interlocking galvanized steel wires woven in a diamond pattern. These wires are vertically bent and affixed to steel poles anchored in the ground. While offering visibility, chain link fences present a challenging obstacle to breach. This is why they are favored in high-security locations like correctional facilities, military installations, and industrial zones.
3. ENHANCED VISIBILITY AND VENTILATION FOR SPORTS AND CONSTRUCTION SITES
Chain link is a frequent choice around playgrounds, ballfields, and racetracks. The reasons are evident: it provides a sturdy barrier that shields audiences from potential hazards (such as stray baseballs!), and the mesh gaps allow for ample visibility. These gaps also make chain link a popular choice for construction zone fencing, enabling free flow of dust and debris. This contributes to cleaner air, enhancing comfort for the workforce. Remember, a comfortable crew fosters productivity and ensures optimal construction outcomes.
4. VERSATILITY AND CUSTOMIZATION
Chain link fences offer a multitude of options, allowing tailored solutions to meet specific needs. Available in various heights, these fences accommodate everything from backyard enclosures to sports field barriers (commonly used in backstops!). American Fence Company offers two distinct types of this fence material: traditional galvanized and black vinyl-coated.
Galvanized is the prevailing type, commonly found in neighborhoods and commercial venues. Due to the galvanization process, it boasts exceptional rust and corrosion resistance. However, black vinyl presents unique advantages as well. It retains the strength and rust-resistant qualities of its counterpart while enhancing curb appeal. Homeowners considering property fencing might favor this type, as it distinguishes their yard from neighboring properties.
5. AFFORDABLE FENCE SOLUTION
Chain link fences are renowned for their cost-effectiveness. The materials used in their construction, particularly galvanized steel, result in lower expenses compared to solid metal panels found in other fence types. (Interestingly, chain link gained popularity during World War II when metal conservation was essential for the military, yet the need for fences remained. Chain link provided a solution that utilized less material.) Moreover, the installation process is straightforward.
Highly versatile, chain link serves a variety of purposes in both residential and commercial settings. Whether you require a tall, imposing fence or a low-profile option that harmonizes with your home's aesthetics, chain link fencing provides a customizable solution. With its straightforward installation, longevity, and cost-effectiveness, chain link fencing stands as an optimal choice for your fencing needs.
Contact American Fence Company today to discuss your fence replacement project!