Benefits and Perks of Rental Fences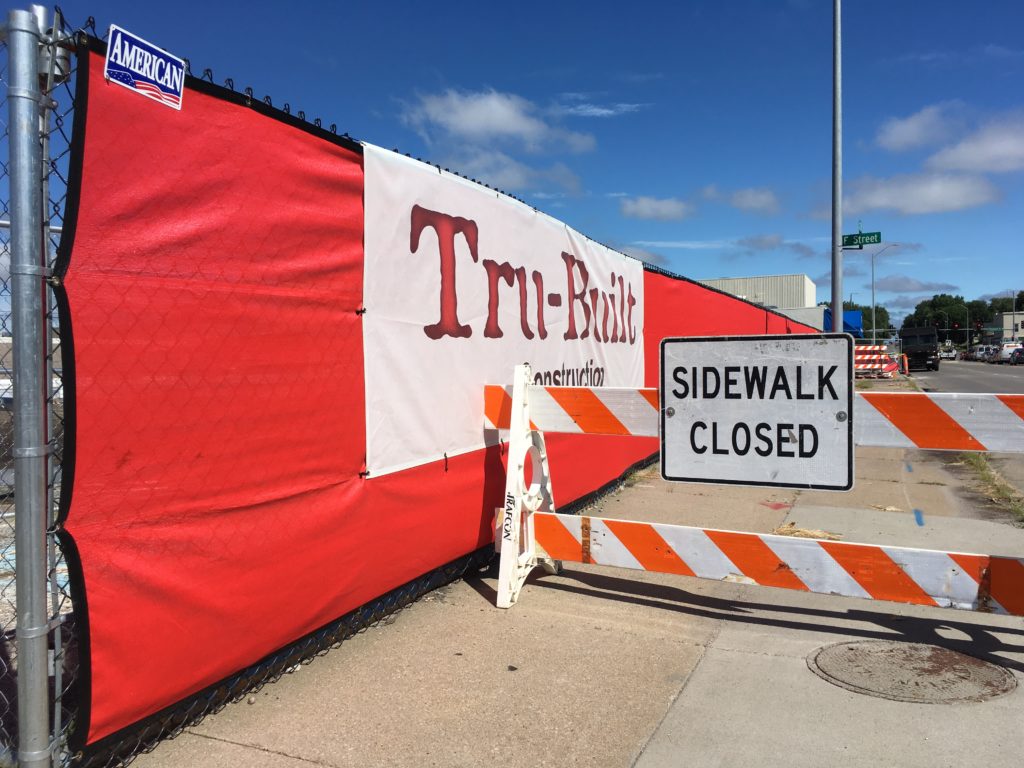 Having been in the industry since 1967, American Fence Company long ago discovered that the needs for perimeter security are diverse, the type of barrier determined according to the specific needs of the customer. While many need permanent barriers—to safeguard their home or business—others require security on a short-term basis. For this reason, we established a division called American Fence Rental: the Midwest's one-stop shop for everything involving temporary fences.
Who needs temporary fencing?
American Fence Rental's #1 clientele demographic hosts and manages short-term events, such as:
Construction companies. Construction projects typically last between several weeks and several months. It is essential for the sake of both safety and productivity to keep pedestrians out of the work zone. The ideal temporary fence for construction allows air movement, so that dust and debris filter out of the zone; you don't want to compromise your workers' air quality as they're in that contained space for hours at a time.
Concerts. When a popular band drifts into town for one night of song and music, the fans come pouring in—sometimes from all over the country. And while they—and the fans—typically disperse within a day, the concert venue does need some fencing during the meantime. Fences to part the fans from the band (especially backstage), barriers to delineate pedestrian and vehicular traffic, etc. At the same time, since the concert is such a short-term event, these barricades cannot be permanent installations—they must be disassembled in a timely manner.
Tournaments, parades, and festivals. As the person in charge of a public/private event, you're responsible for security. Spectators need barriers to guide them toward designated zones, which should likewise be safeguarded to keep visitors separate from the action.
Weddings. It's two peoples' big day, and it's important to keep things as stress-free as possible. Temporary fencing allows you to create a short-term barrier for filtering invited guests, coordinating foot traffic, and delineating VIP parking.
Check out American Fence Rental for all your temporary security solutions!
What kind of temporary fencing does American Fence Rental offer?
Like residential, commercial, and security barriers, rental fencing comes in a variety of styles, each one suited for specific scenarios.
Temporary fence panels. Ideal for construction sites and public/private events, panels clearly distinguish no-pass zones while allowing air flow and clear visibility to the other side. These panels can be fashioned on freestanding posts (for easy configuration and reconfiguration) or post driven for additional strength and security.
Anti-climb temporary fencing. Composed of vertical and horizontal wires (that protrude past the tubes making up the framework), these panels add extra strength and security to your job site perimeter.
Barricades. Free-standing, easily moved, and simple to configure (and reconfigure) as needed, our barricades are commonly installed at disaster relief areas, weddings, fairs, parades, and public tournaments. You can rig these panels to sandbags for additional strength.
Wind and privacy screens. While ventilation and visibility are ideal in optimum conditions, on windy days it benefits you to install windscreens—to prevent sudden gusts from stirring up dust and creating unneeded distractions. American Fence Rental can custom-fabricate windscreens to display whatever colors and images you want. Putting on a temporary sports tournament? Get some custom windscreens to display mascots and advertisers' logos.
Security add-ons. American Fence Rental also specializes in add-ons such as barb wire topping, bottom tension wires, and top rail framework—to make your temp fence even more reinforced! When it comes to our temporary gates, we strongly recommend our exclusive Ultra Latch—non-removable, two-sided, and resistant to cuts even from bolt cutters. Consider the Ultra Latch when you buy or rent from American Fence Rental. Speaking of which, let's address that now….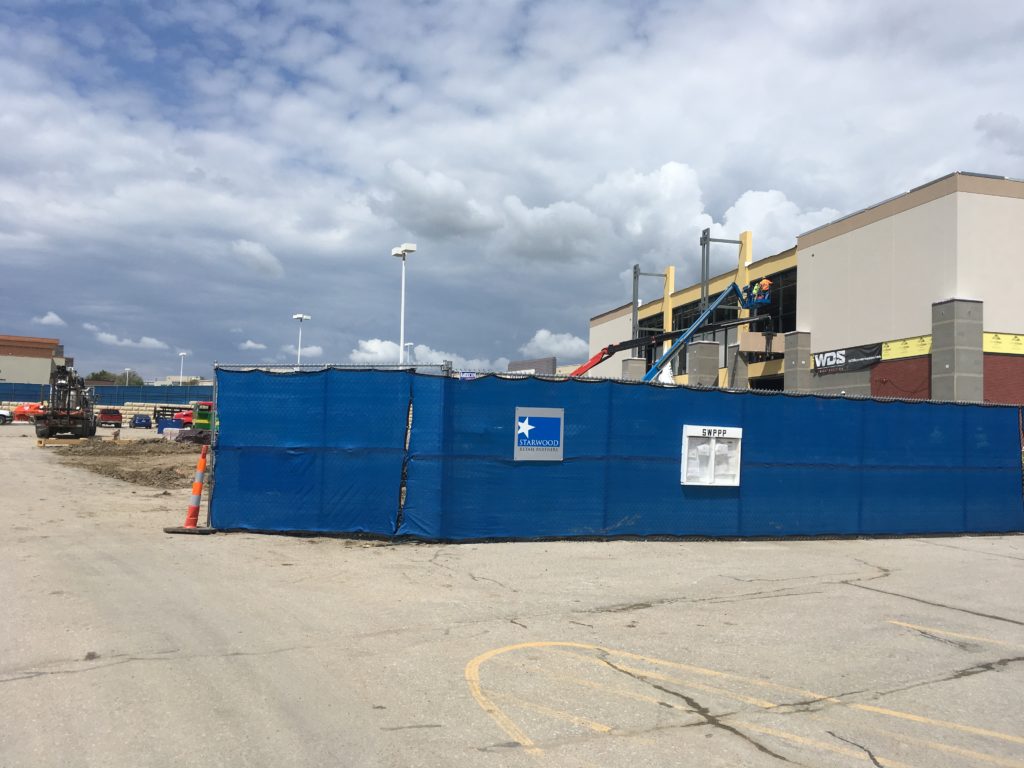 Can I purchase temporary fencing?
Absolutely! In some cases, it makes more sense to purchase and maintain their own set of temporary fence panels. For example, customers who host numerous events throughout the year. Now you can set up your fencing, disassemble and stash it away when one event's done, and hold onto it until the next one.
What can American Fence Rental offer me?
Of all the temp fence contractors in the Midwest, why our division? See the perks below:
Online fence drawing tool. Thanks to this free-to-use online tool, you no longer need to physically measure your job site or call out an estimator to take measurements. Now you can look up the address on Google Maps and draw on a satellite view of your property. From here the team can give you an estimate—in a much shorter timespan!
Buyback program (up to 75% off!). Return leftover/unneeded rental fence panels for up to 75% of the original purchase. American Fence Rental also accepts panels purchased from other contractors. Check out Rental's Buyback program.
Fast shipping. We ship out orders within 48 hours of receiving payment. Ships directly to addresses specified by you.
Temp fence storage. Although rental fence panels can be stacked, they'll still eat up a considerable amount of storage space. For this reason, American Fence Rental is willing to store your panels between projects.
Maintenance and repair. As is the case with all of American Fence Company's divisions, the team at American Fence Rental is thoroughly educated in their craft. They are equipped and trained to repair and maintain your panels—even ones not sold by us.
Check out American Fence Rental for all your temp security solutions! The perfect solution for managers of parades, weddings, concert halls, and tournaments!