With over 55 years of experience and more than 100,000 feet of temporary fencing installed in eight states, American Fence Rental Company, a division of American Fence Company, can help you with the latest temporary fencing options and best security solutions. Their rental fencing systems can help you create the security and protection you need for a variety of projects from commercial and residential construction, to special events like concerts and marathons and everything in between. Anywhere you need to restrict access, they have the rental fence you need to do the job right.
Providing the best options and competitive pricing for temporary fence rentals in the Midwest is what we do. You can count on our professional staff to assist you with choosing the right rental fence solution to suit your project. They have thousands of temporary panels, posts, fabric and barricades on-hand—ready for delivery and installation. American Fence Rental has access to a wide variety of rental fence options, including standard chain link temporary fence as well as anti-climb temporary fence. We also have the capabilities and materials to customize your temporary fence to fit your project.
Chain Link Temporary Fence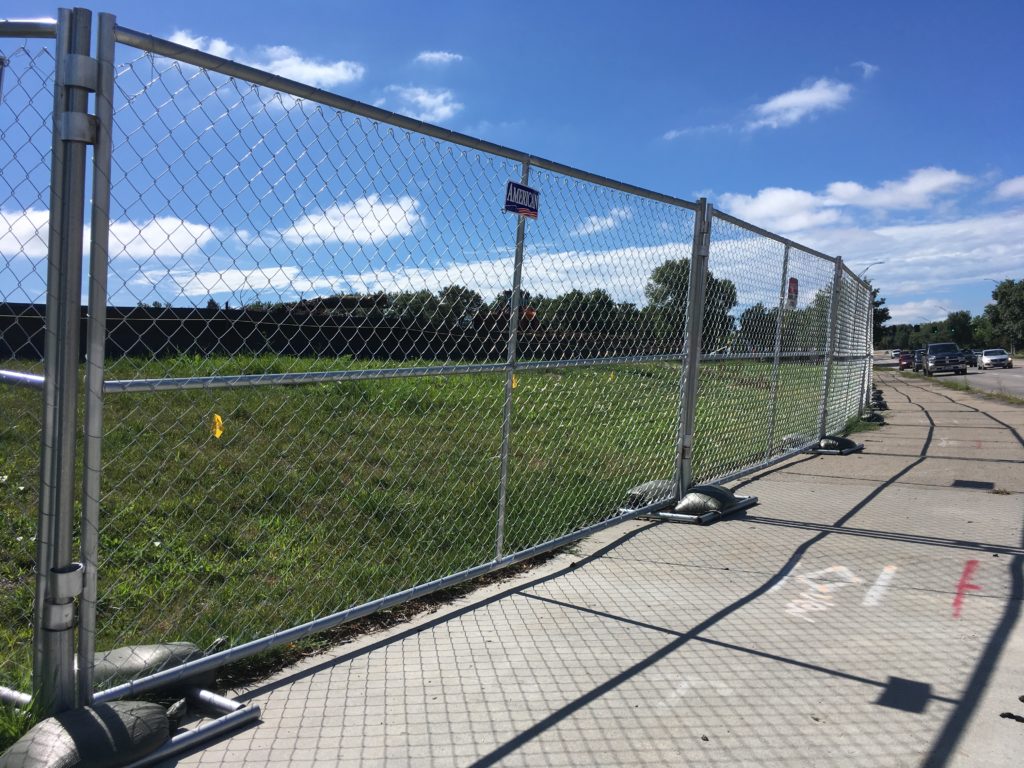 Temporary chain link post and fabric fence installation is performed by driving posts into the ground. If necessary, we will core drill into concrete or asphalt surfaces first and then drive the posts. If you do not wish to break-up existing surfaces, the posts can be installed into portable stands that are anchored with 60-pound sand bags. This temporary post and fabric chain link fence is the best means to create a continuous well anchored barrier around the perimeter of your project. You may customize your rental fence with additional options including barbwire for site security or protection from dust and prying eyes with our privacy screening.
Anti-Climb Temporary Fence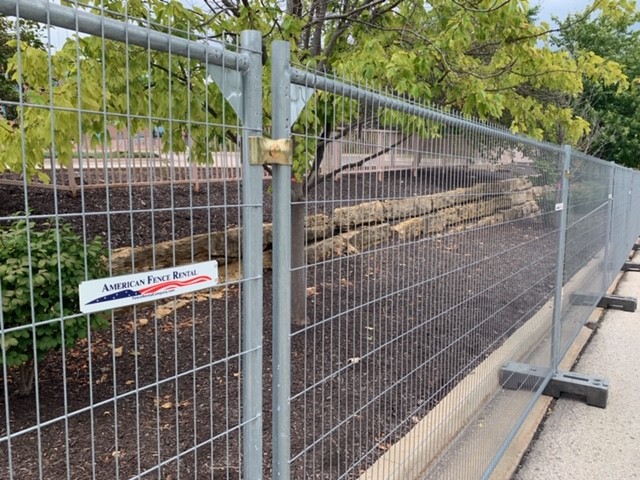 This temporary fence style has taken the concept of temporary fencing one step further. It is created with a temporary fencing option that has narrow mesh, C-brackets on all corners, is welded on all sides and has an intrinsically stronger frame. This incredible product to offers even more security which helps reduce the amount of theft, trespassing and number of accidents.
The Anti Climb temporary fence option is the most durable and safest temporary fencing option for construction and event site security. These temporary fence panels consist of 99 vertical and 13 horizontal wire that also protrude past the tube. If anyone managed to find a way to climb this fencing, they would still be met with a nasty surprise at the top.
Interested in a free quote for temporary fencing for your project?