Why Architects & Designers Love PalmSHIELD's Perforated Screening
Retail and professional developments have been mixing for a number of years, resulting in great changes within the building community of today, namely mixed use developments and subdivisions. However, in more recent years, a wider variety of industrial, commercial, and retail mixed-use facilities have sprung up; and more common these days are service-based industries with storefronts as well as small subdivision facilities aligned next to retail areas. Also regularly seen these days are industrial subdivisions with sidewalks, full-scale landscaping, and customer parking lots; very often, these areas will be found with restaurants and shopping areas. Industrial and commercial users in these areas are held to the highest standards. Architectural screening in the property needs to have an inviting feeling. So, designers favor these facilities feeling like retail spaces while still functioning as industrial areas.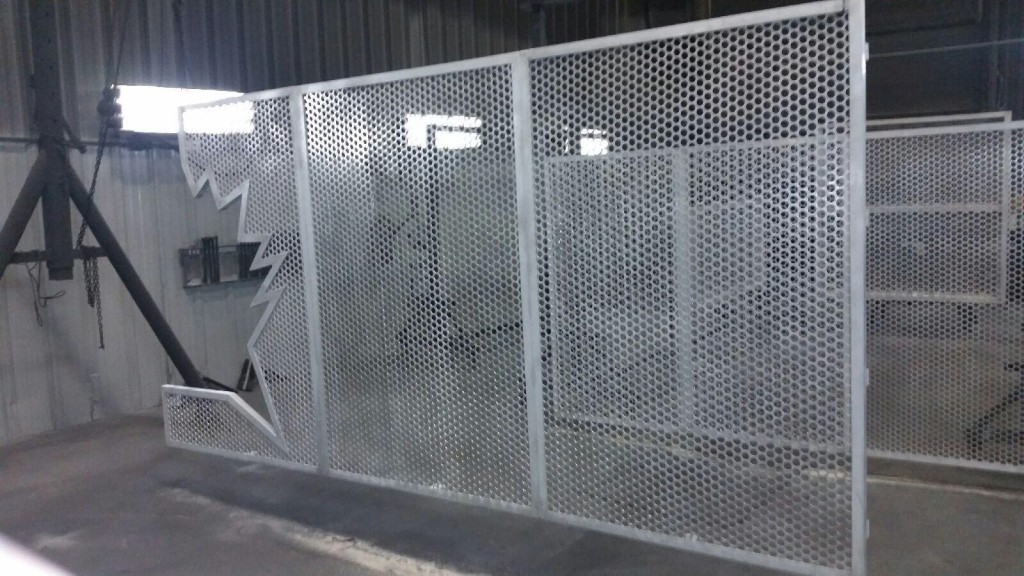 A great solution to maintaining industrial function while providing aesthetic appeal is PALMSHIELD's perforated metal panels. This screening provides security and blocks off unsightly areas from public view while also matching the industrial envelope. One of the responsibilities of designers and architects is to make sure end-users understand the benefits of improving curb appeal. Architectural screening, as these perforated metal panels, hides unsightly areas, equipment, dumpsters, etc., so it's applicable to high-end industrial areas, commercial properties, retail outlets, etc.
Contact us today for a free quote on perforated metal panel screening!