4 Reasons to Hire a Professional Fence Contractor
Do-It-Yourself projects are great fun for the ambitious homeowner; nevertheless, there come times when your best option is to hire a professional. Take fence installation, for example. The big box stores offer a plethora of premade fence panels usually constructed from wood and deceptively simple in their design. Based on appearances alone, many homeowners assume a complete fence can be easily constructed using these panels. In truth, though, the premade panels available at box stores tend to be flimsy (hence their low price), and installation requires very precise placement.
Likewise, there exist many challenges when it comes to building a fence from scratch. You need to: take detailed measurements of your property, acquire the best quality materials available, cut fence parts to precisely the right length, acquire accessories such as caps, figure out utility locates, identify where your sprinkler system's located, etc. And that's just for the fence—if you have ambitions of installing a gate, the list of tasks and challenges increases! (Not to mention all the respective challenges of working with wood vs. PVC vs. chain link, etc.). All of this amounts to a complex process requiring professional expertise. For this reason, we strongly encourage you to seek the services of a professional fence company.
Table of contents:
Contact an American Fence Company representative today!
1. The right combination of equipment and expertise
Every contractor's reputation depends on a variety of factors, including the knowledge and experience of its staff. Here at American Fence Company, we require our installers to complete our original Fence Certification program, derived from the best practices learned over five-plus decades of experience. Through this training program, they learn how to construct fences—and gates—of all kinds. This includes the proper installation of posts and fasteners, welding, and putting together accessories.
Of course, the best fences result from educated installers wielding high-tech equipment. Each American Fence Company branch maintains its own inventory of tools. We also employ in-house teams of mechanics to ensure our equipment remains in premium condition.
2. Efficient updates on the fence installation process
A common complaint lodged against fence companies is a lack of communication with the customer. Less reputable contractors operate at their own pace, fail to notify clients of status updates, don't bother sending emails when a project's been delayed, etc. All of which makes for a lousy customer experience.
The better fence companies, though, stress communication. American Fence Company, for example, has developed a CRM (Customer Relationship Management) system for dispatching updates directly to the customer. We not only notify clients regarding construction progress but also when we encounter delays. Sometimes inventory falls a bit short or projects end up on the back burner, and we believe it's our duty to keep customers informed.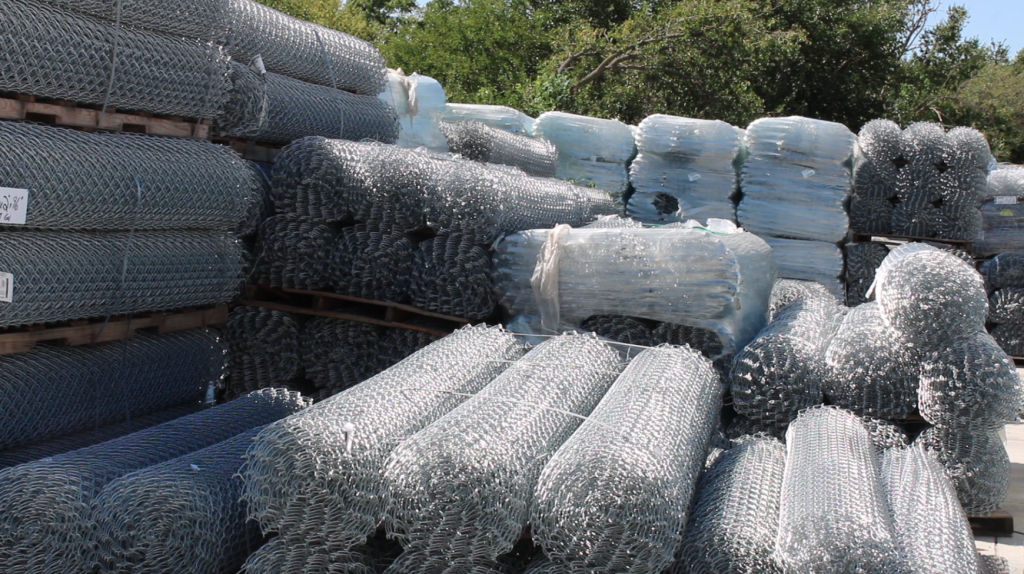 To get a quote on fencing of all kinds:
3. Comprehensive inventory of fence materials
American Fence Company presently maintains thirteen branches throughout the Midwest, each stocked with its own inventory, including vinyl, wood, chain link, and ornamental iron. Working with noteworthy suppliers and vendors throughout the world, we acquire only the best of each. (After all, a high-quality fence needs to be fashioned from high-quality parts.) And what's efficient about our setup is that each branch looks out for its sisters. If, for example, our Madison, WI branch takes on an especially massive job and is a little short on chain link, they can import the balance from, say, the branch in Rochester, MN.
4. Expertise in other fields
Googling "fence companies" will turn up a sizable list of results, but how many of those specialize in fields outside fencing? After all, the more comprehensive the company, the more they can do for you. Companies that specialize in more than one field are more dedicated to customer satisfaction. Here at American Fence Company, we manage a number of divisions specializing in the following:
Industrial coatings. IronShield Coatings has worked on products installed at such famous venues as NASA, Kirkland Air Force Base, and the College World Series Ballpark. High-end coatings for objects and materials is their specialty.
Ready to get started on your fence project? American Fence Company's representatives are eager to hear from you! Call or email us today for a quote!